Larva Yum applies the black soldier flies biowaste treatment and microbiotics
to convert food waste to animal feed.
... Ho Chi Minh City produces around 9,300 tons of trash per day, 70% of which is organic waste that is discarded and buried, causing severe pollution. Despite being poor, Vietnam throws away 8 million tons of leftovers each year, making it the country accounting for the second largest amount of food waste in Asia-Pacific. Understanding the problem, Larva Yum applies the black soldier fly larvae biowaste treatment, fermentation, hydration, microbiotics… to process organic waste into animal feed. At our flagship forest farm and peri-urban farm, the chickens are fed larvae and food scraps from supermarket chains and factories. They are raised either free-range under the forest canopy or cage-free. Their natural habits like sunbathing, dustbathing, and perching… are ensured, which maximizes their physical and mental health.Our journey to close the circle from waste to table cannot be completed without you. Join us today to tackle the organic waste issue!
LOOKING FOR A DESTINATION FOR YOUR SUMMER TRIP?

Join us on the "3 Mộc Class" at the Larva Yum's Nhơn Trạch farm!
Application: free-range chicken farming under acacia forest
In Vietnam, there are more than 80 million chickens raised under inhumane conditions. They spend their whole lives in cramped cages, with the acreage of an A4 paper, just producing eggs.
At the same time, hundreds of hectares of land under monoculture forests are vacant. Therefore, we hope that our project will inspire local citizens to utilize this space for farming and create a new business model for the circular economy in our community.
With the mission of making possible the cycle "from trash to farm and table", we would like to help our farmers to turn organic waste into high-value agricultural products, including free-range chickens and eggs from our Larva Yum Farm: 3 "Mộc" eggs, 3 "Mộc" chickens - love for the environment, animal welfare, and the safety of our consumers.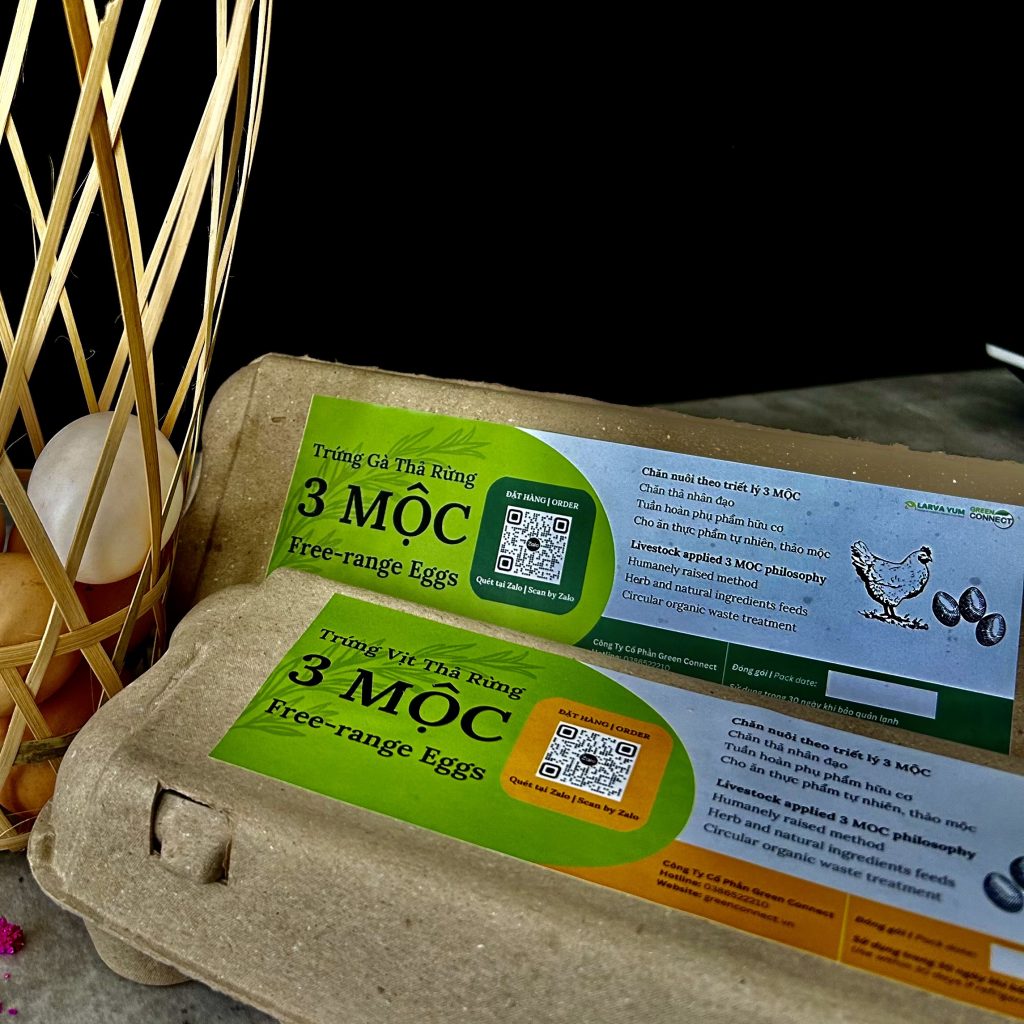 Packing: 7 eggs/ basket | 24 eggs/ box

Price: 

55.000 vnd/ basket | 200.000 vnd/ box

The eggs of happy chickens are raised under the forest canopy in Vinh Tan commune, Vinh Cuu district, Dong Nai province, and are fed a variety of natural herbs and black soldier flies...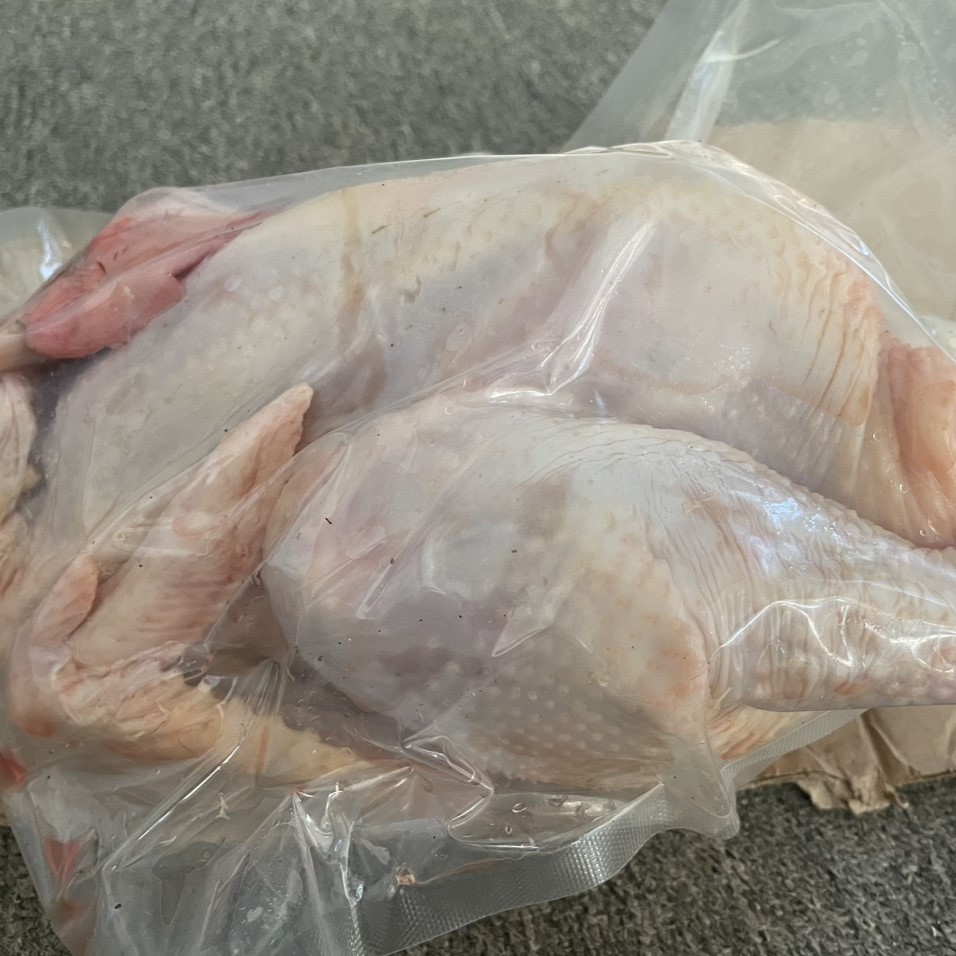 3 MỘC FREE-RANGE CHICKENS
Packing: base on chicken weight

Price: 

210.000đ/kg

The smallest broiler line, but the most delicious in the Binh Dinh hybrid chicken breeds, firm meat, slow growth (feed conversion ratio FCR 2.6-2.7)…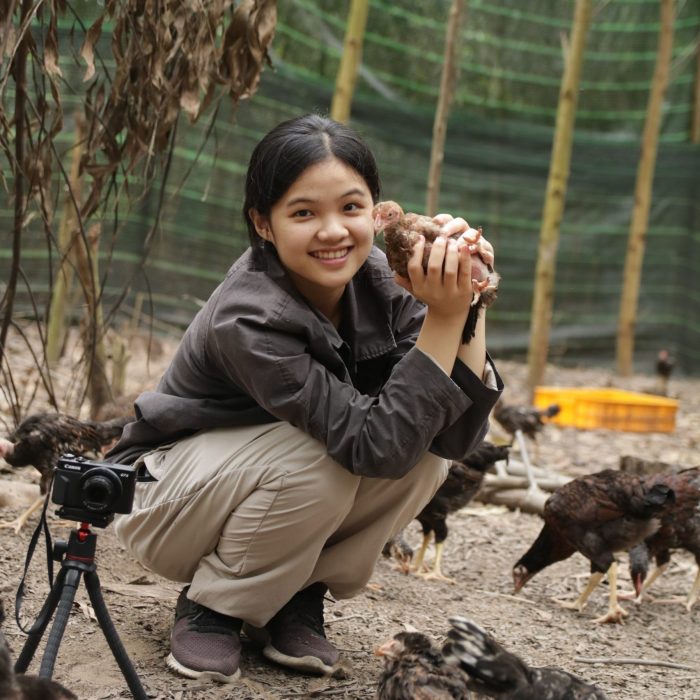 A one-day educational tour at Larva Yum Farm; great for schools, company groups and family.
Discovering Black Soldier Flies biowaste treatment; having great time under the indigo forest and enjoining delicious meals made from our farm's fresh ingredients...
Chi phí đóng góp tối thiểu mỗi người là 300,000/ người
Black Soldier Flies - USEFUL INSECT
THANK YOU TO OUR PARTNERS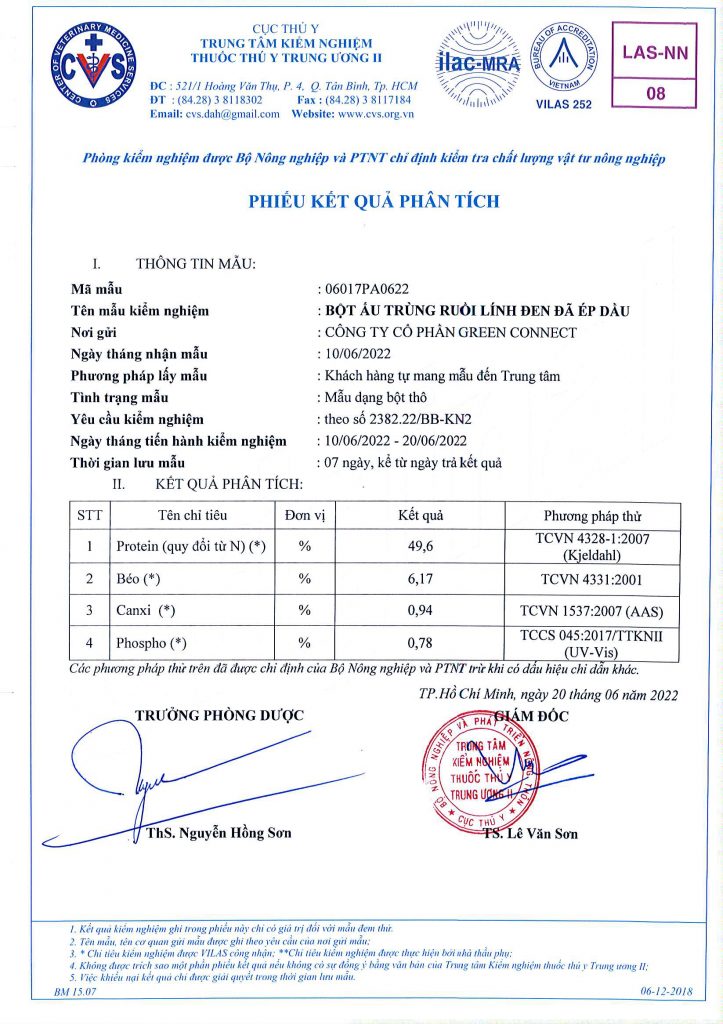 BLACK SOLDIER FLY LARVAE POWDER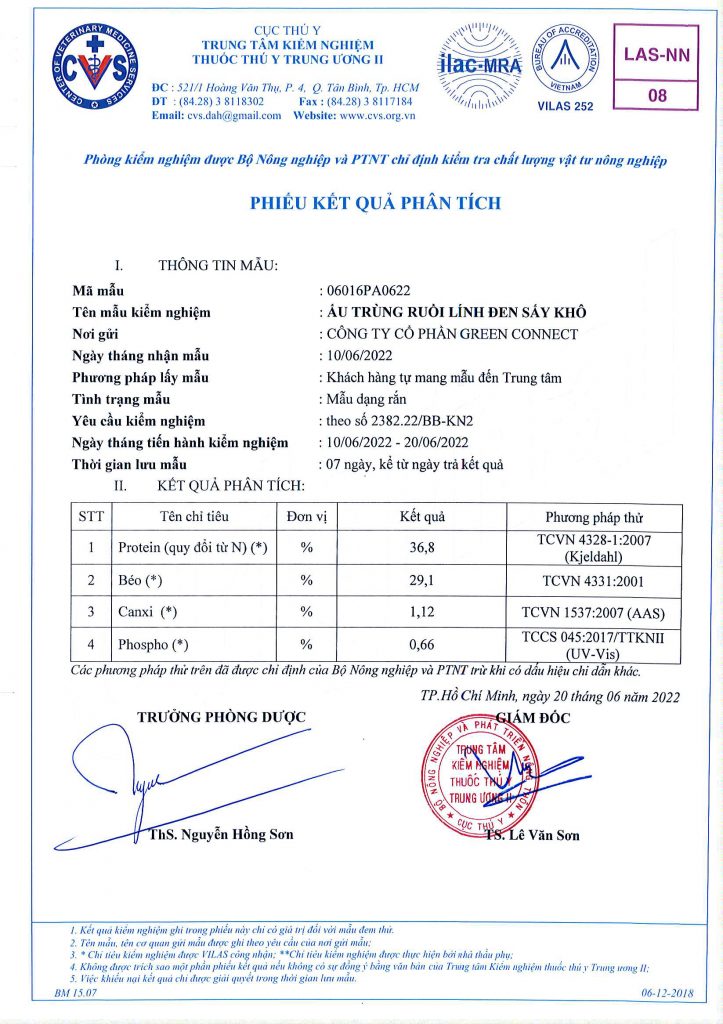 DRIED BLACK SOLDIER FLY LARVAE
We are taking action everyday, seeking solutions to protect the environment and serve the country's agriculture.