The journal from trash
to table...
With the mission of "closing the cycle from garbage to farm and table", turning organic waste into high-value products for agriculture, with the same desire to bring consumers delicious, clean, and quality products. With quality from happy chickens, the Larva Yum team has created a product line of 3 "woody" chicken eggs and "wooden" 3 chicken products with great love for the environment, animals, and Vietnamese consumers. Black soldier flies larvae after organic waste treatment are fed to chickens.
In Vietnam, there are more than 80 million chickens being raised in an inhumane environment as they spend their entire lives in cramped cages with a density of about 550 cm2/chick – an area just as large as an A4 paper size.
Chickens are raised in a natural environment..
At Larva Yum farm in Dong Nai, chickens are raised under the canopy of Melaleuca forests towards a humane breeding method, helping chickens have a living space in accordance with their natural habits, nutritious and natural food sources. However, thereby helping chickens to be healthy both physically and mentally.
Each chicken has 0.15m2 coop and 1m2 playground. Chickens have enough space to develop natural behaviors such as sand bathing, sunbathing, and perching both in the coop and in the playground.
Chickens are provided with a food source rich in nutrients from herbs
Chicken feed includes 10% fiber from many nutritious herbs such as moringa, garlic, ginger, bay leaves, morning glory, ... and especially 20% calcium worm (black soldier fly larvae). Moringa leaves contain proteins, iron, active carotene, tocopherols, vitamin C, these are essential nutrients to help reduce nutritional deficiencies and create natural antibiotics to help chickens resist diseases. Garlic is fermented and added to food to help the digestive and respiratory systems of chickens stay stable, rarely infected due to the influence of weather, prevent some dangerous diseases such as typhoid, hematoma, E. .coli, and reduce helminth infections. Ginger helps strengthen the immune system, fight inflammation, aid in the digestion of food.
Chickens are fed calcium worms that are rich in protein - a worm that creates a new life for leftover food and organic waste
Constituting 20% of the chicken's diet is calcium worm (black soldier fly larvae) that is fed directly to the chickens, helping the chickens develop according to the most natural behaviors. Fat in calcium worms is lauric acid (a saturated fat with antibacterial properties) that helps birds increase resistance. At the same time, larvae also provide a rich source of protein, calcium, and phosphorus, which is essential for chickens during the egg laying period. 
In particular, with the ability to consume and digest microorganisms, as well as produce antibacterial and/or fungal compounds, calcium worms raised directly at Larva Yum farm both help to process and utilize resources efficiently. Organic waste from restaurants, supermarkets, companies, just provides a natural source of nutrition for chickens. Thus, each larva is like a small factory that eats excess waste non-stop, to turn a large number of by-products into valuable products in livestock.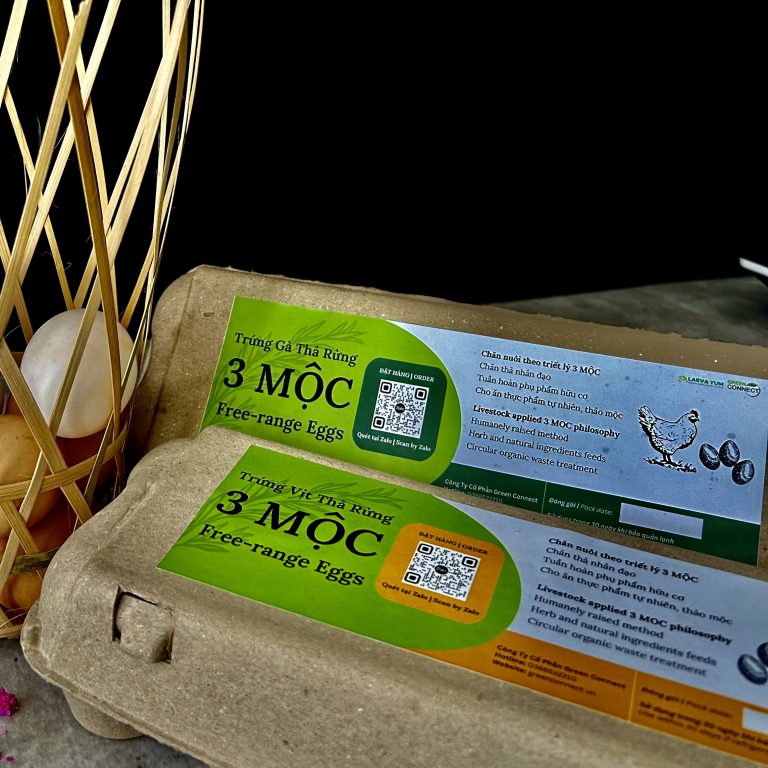 Packing: 7 eggs/ basket | 24 eggs/ box

Price: 60.000 vỉ 12 trứng
The eggs of happy chickens are raised under the forest canopy in Vinh Tan commune, Vinh Cuu district, Dong Nai province, and are fed a variety of natural herbs and black soldier flies...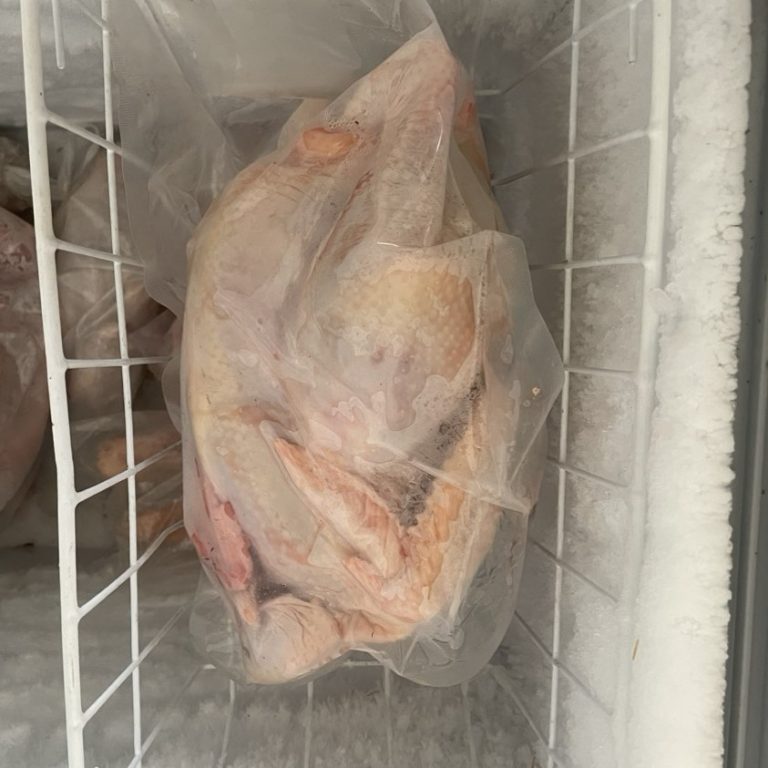 3 MỘC FREE-RANGE CHICKENS
Packing: base on chicken weight

Price: 

220.000đ/kg

The smallest broiler line, but the most delicious in the Binh Dinh hybrid chicken breeds, firm meat, slow growth (feed conversion ratio FCR 2.6-2.7)…
Tour to visit Larva Yum farm is for a variety of subjects (office workers, students, teachers...) with many interesting experiences and activities.
Discovering Black Soldier Flies biowaste treatment; having great time under the indigo forest and enjoining delicious meals made from our farm's fresh ingredients...
Chi phí đóng góp tối thiểu mỗi người là 300,000/ người